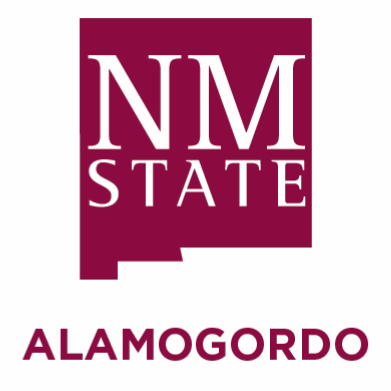 NEW MEXICO STATE UNIVERSITY ALAMOGORDO
Main Office
2400 N. Scenic Drive​
Alamogordo, NM 88310-3722
Phone: (575) 439-3660
Fax: (575) 439-3819
Hours: 8:00 a.m. – 5:00 p.m., Mon-Fri.
The SBDC at NMSU-Alamogordo is available for in-person, online, or phone consultations. Our mission is to develop skilled entrepreneurs and strong businesses. These services are provided at no-charge, and each session is confidential one-on-counseling and training. Please call us at 575-439-3660 to schedule an appointment. We look forward to meeting with you. 
We can also be reached at the following emails:
ALAMOGORDO
 SMALL BUSINESS DEVELOPMENT CENTER
The Small Business Development Center located at NMSU Alamogordo, maintains a full-service office serving emerging and existing businesses in Otero and Lincoln County. Consulting services and training are provided in Alamogordo.
STAFF:
Trish Livingston, Director                           Bill Dials, Business Advisor
Contact Trish: pmliving@nmsu.edu      Contact Bill: bdials@nmsu.edu