---
Governor Grisham has advised all higher education institutions in New Mexico to follow the Public Education Department's closure schedule. In accordance with that recommendation, the offices at SBDC at CNM will be closed starting March 16th. CNM will be following the Governor's Directive for opening all campuses at a date to be determined.  SBDC at CNM is on a modified operations plan which allows for all employees to shift to a telecommuting work schedule.
We will be providing support and responding to voicemail and email during this time. Should you have a meeting scheduled during this period, we will be available via ZOOM or by phone. Zoom invites will be sent out accordingly once your SBDC Business Counselor has contacted you and you have selected your meeting preference as a Zoom meeting. 
Thank you for all of your patience during these unpredictable times. We look forward to resuming normal operations as soon as possible. Please don't hesitate to reach out if you have any questions or concerns.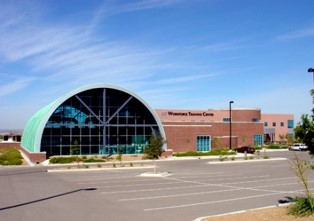 Small Business Development Center at CNM
(Albuquerque Main Office)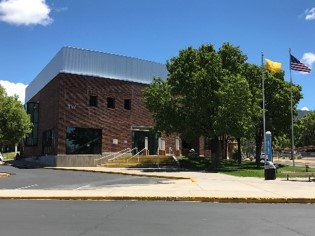 Small Business Development Center at CNM
(Albuquerque NE Heights Satellite Office)
CNM Montoya Campus
4700 Morris NE, Bldg. TW-Suite 204
Albuquerque, NM 87111
505 224-5250 (Call for Appointment)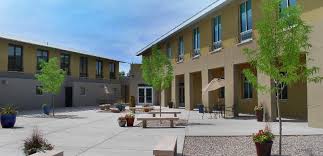 Small Business Development Center at CNM
(South Valley Satellite Office)
Albuquerque Hispano Chamber of Commerce
1309 4th Street SW
Albuquerque, NM 87102
505 224-5250 (Call for Appointment)
 SMALL BUSINESS DEVELOPMENT CENTER AT CNM
We are dedicated to supporting small businesses across New Mexico. As our community responds to the global COVID-19 public health emergency, we aim to share as many resources and tools as possible for New Mexico businesses to respond to developments.
This page will be updated frequently as new resources come to our attention.
CITY OF ALBUQUERQUE RESOURCES
The Small Business Office (SBO) is a division of the City of Albuquerque's Economic Development Department. It is the central point of entry for Albuquerque entrepreneurs and businesses providing timely, relevant, actionable information and assistance.
This guide provides tips and resources for businesses and organizations navigating through the Coronavirus. They also include a list of small business ecosystem partners at the end – an incredible list of community providers here to support you.
2021 NEW Albuquerque Minimum Wage:
The 2021 minimum wage required to be paid from Jan. 1, 2021, through Dec. 31, 2021:
Starting Jan. 1, 2021, the minimum wage will be $10.50.
Starting Jan. 1, 2021, the minimum wage will be $9.50 if the employee's employer provides healthcare and/or childcare benefits to the employee during any pay period and the employer pays an amount for these benefits equal to or in excess of an annualized cost of $2,500.00.
Starting Jan. 1, 2021, the minimum wage for tipped employees will be $6.30.

 




---
The Small Business Development Center (SBDC) at CNM can help you succeed and build wealth. The SBDC is a grass roots economic development organization providing valuable assistance to owners of small businesses and to individuals considering starting a business in Albuquerque, Bernalillo County, Sandoval County, and the East Mountains.
We provide confidential No-Cost one-on-one Business Counseling in such areas as business start-up/acquisition, accounting; business liquidation/sales, marketing/sales, sources of capital, financial analysis, research and development, and international trade.
We also offer  Entrepreneurial Training in: starting your own business, Basic Bookkeeping, and QuickBooks.  To register for these classes please go here.
The SBDC at CNM also collaborates with advisors from the New Mexico Procurement Technical Assistance Center (NMPTAC). They will be able to assist anyone with governmental contracts, bid preparation, requests for proposals, governmental marketing strategies, and more. Contact NMPTAC.
The International Business Accelerator (NMIBA) is another partner within our network.  They provide one-on-one counseling and assistance with exporting/importing, trade leads, joint venture opportunites, and more.  Contact NMIBA.
The SBDC at CNM is one of the 19 Centers within the New Mexico Small Business Development Center Network (NMSBDC).  We are funded by the NM State Legislature and The Small Business Administration (SBA).
Please contact the SBDC at CNM to schedule an appointment with one of our experienced counselors at (505) 224-5250.
STAFF:
Fran Fernandez, MBA
Center Director
Kristin Groves, BS Comm
Business Advisor
Liliana Reyes, MBA
Business Advisor
Liliana Ramirez, AAS
SBDC Specialist
 SBDC at CNM Star Client 2019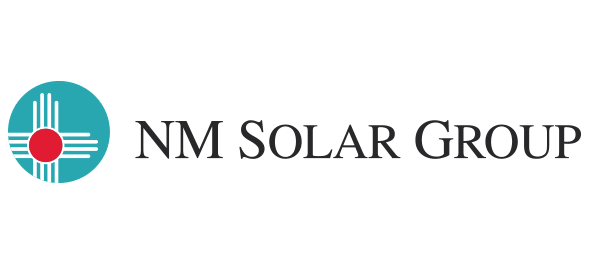 "Ryan had worked for another solar company and saw an opportunity to do solar in a better way as a local company, Kadlec said. The Small Business Development Center in Central New Mexico Community College's Eagle Rock location was instrumental in NM Solar's success from the beginning, Kadlec said."
See NM Solar Group's Story Here.