SMALL BUSINESS DEVELOPMENT CENTER
AT
CENTRAL NEW MEXICO COMMUNITY COLLEGE
---
The Small Business Development Center at Central New Mexico Community College (SBDC at CNM) is part of a larger network of 18 Small Business Development Centers across our beautiful state of New Mexico dedicated to serving the needs of small business owners to help start new businesses, grow existing businesses and stay in business. The SBDC at CNM serves both startup and existing businesses located in Bernalillo and Sandoval Counties with no-cost business consulting and low to no cost training services to help you attain your business goals in the areas of: Technical Start Up and Existing Business Assistance; Business and Marketing Plan Development; Funding Options and Assessment; Market and Industry Research; and many other business-related areas. We also offer Live NMSBDC Business Educational Trainings and On-Demand Recorded Business Educational Trainings to meet the needs of busy entrepreneurs in our community.
Our Mission is to Develop Skilled Entrepreneurs and Strong Businesses.
The New Mexico Small Business Development Center (NMSBDC) Network also provides assistance with government contracting through the NM Procurement Technical Assistance Center ( PTAC) program, international trade through the International Business Accelerator (IBA) program, as well as technology commercialization and intellectual property assistance through our Technology Commercialization Accelerator (TCA) program. The NMSBDC is a fully accredited member of America's SBDC (ASBDC), a network with over 1,000 Small Business Development Centers throughout the United States. All SBDC programs are extended to the public on a non-discriminatory basis.  Language assistance services are available for limited English proficient individuals. Reasonable accommodations for persons with disabilities will be made if requested at least two weeks in advance. Funding for this program is provided by the New Mexico State Legislature and the U.S. Small Business Administration (SBA).  
Main Office located at the CNM Workforce Training Center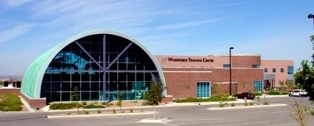 CNM Workforce Training Center
5600 Eagle Rock Avenue NE
Albuquerque, NM 87113
Main Office 505-224-5250
sbdc@cnm.edu
Hours of Operation:
Monday-Friday 8:00AM – 5:00 PM
(Call for Appointment)
¡Se Habla Español!
Satellite Office located at the Albuquerque Hispano Chamber of Commerce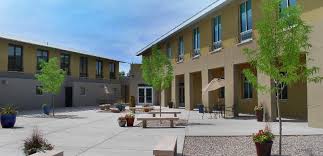 Albuquerque Hispano Chamber of Commerce
1309 4th Street SW
Albuquerque, NM 87102
Main Office 505-224-5250
sbdc@cnm.edu
Hours of Operation:
Monday-Friday 8:00AM – 5:00 PM
(Call for Appointment)
¡Se Habla Español!
​
Contact the SBDC at CNM Main Office TODAY to schedule an appointment
with one of our experienced counselors at (505) 224-5250.