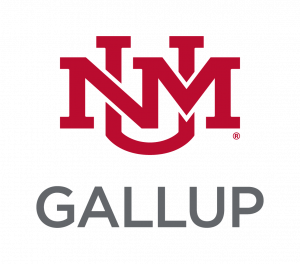 GALLUP SBDC
705 Gurley Ave.
Gallup, NM 87301
PH: (505) 863-7637
In light of the current outbreak, the SBDC at UNM Gallup is taking steps to ensure the health and safety of our community until further notice. Primarily, this means maintaining operations as much as possible while minimizing in-person contact and physical presence.
Available by email:
Cyndi Jarvison at cjarvison@unm.edu
Our center will be providing support and responding to voicemail and email until we re-open. Thank you for all of your patience during these unpredictable times. We look forward to resuming normal operations as soon as possible. Please don't hesitate to reach out at any time if you have any questions or concerns.
GALLUP SMALL BUSINESS DEVELOPMENT CENTER
The Gallup SBDC provides potential or existing businesses with one-on-one business counseling at no cost, start-up advice for the new business, developing a business plan, and free or low cost workshops.  Take advantage of the wealth of information and training available on a variety of business-related topics.  All client information is treated in a strictly confidential manner.
The Gallup SBDC is located in downtown Gallup and serves McKinley County.
The Gallup SBDC is a member of the New Mexico SBDC Network, a statewide service network funded through the State of New Mexico and the SBA.  It is hosted by the University of New Mexico-Gallup Branch and nationally accredited by the Association of SBDCs (ASBDC).
---
STAFF:
Cynthia Jarvison, Director cjarvison@unm.edu
Click here to read about Cynthia
705 Gurley Ave. Gallup, NM 87301 (505) 863-7500
---
102 W. Hill Ave. Gallup, NM 87301 (505) 722-2980
---
106 W. Hwy. 66 Gallup, NM 87301 (505) 722-2228
---
110 W. Aztec Ave. Gallup, NM 87301 (505) 863-1220
---
P.O. Box 2206 Albuquerque, NM 87103 (505) 248-8225
---
2401 12th St. NW Ste. 5-South Albuquerque, NM 87104 (505) 766-9545
---
2401 12th St. NW Ste. 5-South Albuquerque, NM 87104 (505) 243-6775
---
Onate Hall 303 Girard Blvd. NE Suite 116 Albuquerque, NM 87106 (505) 277-2216
---
409 S. 2nd St. Gallup, NM 87301 (505) 722-4327
---
P.O. Box 663 Window Rock, AZ 86515 (928) 871-6544
---
P.O. Box 250 Church Rock, NM 87311 (505) 905-6400
---
423 Iron SW Albuquerque, NM 87103 (505) 243-3196
---
2000 Zearing Ave NW, Albuquerque, NM 87104 Phone (800) 508-7624
---
PO Box 4920, Window Rock, AZ (928) 326-4608 , dinehchamber@gmail.com
---