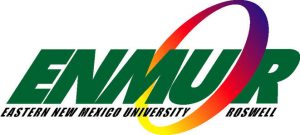 ---
EASTERN NEW MEXICO UNIVERSITY–ROSWELL
20 West Mathis, Roswell, NM 88203
Office: (575) 624-7133; Fax:(575) 624-7132
sbdc@roswell.enmu.edu
We are committed to NM small businesses and we will be available via email, phone, in person and Zoom meetings. 
Contact information: 
Office: 575-624-7133
Scott Bucher: 575-420-3926  scott.bucher@roswell.enmu.edu
Carolyn Arias: 575-993-3773 carolyn.arias@roswell.enmu.edu
ROSWELL SMALL BUSINESS DEVELOPMENT CENTER
The Roswell SBDC Center strives to provide objective, practical business advice in plain language to prospective and existing small business in Chaves County. Our offices are in the Lawrence C Harris Occupational Technology Center on the Eastern New Mexico-Roswell campus. We are also available to meet with you at your business location. Clients have access to a business library, market and industry data bases, a conference room, computers, printers, and the internet. Use of 3-D printers and other prototyping equipment can also be facilitated.