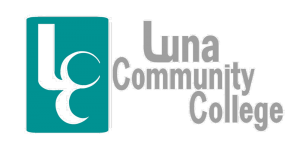 ---
SMALL BUSINESS DEVELOPMENT CENTER
LUNA COMMUNITY COLLEGE
366 Luna Drive
Las Vegas, NM 87701
(505) 454-2582
(800) 588-7232 ext. 1759
(505) 454-5326 fax
Hours: 8:00 am – 5:00 pm, M-F 
Office hours available in Raton, Mora, Santa Rosa, Pecos, Angel Fire, and Eagle Nest. Call us to make an appointment.
LAS VEGAS SMALL BUSINESS DEVELOPMENT CENTER ALSO SERVING 
RATON, MORA, SANTA ROSA, PECOS, ANGEL FIRE, AND EAGLE NEST.
Whether you already own a small business or are thinking about becoming an entrepreneur, the Small Business Development Center at Luna Community College can help you climb the ladder of success. The SBDC offers no cost management consulting, small business training, and government procurement assistance for northeastern New Mexico businesses. Our service delivery area is San Miguel, Mora, Colfax, and Guadalupe counties.
---
STAFF
Don Bustos, Director dbustos@luna.edu
Briana Montano, Associate Center Director, bmontano@luna.edu
LOCAL RESOURCE PARTNERS
1224 Railroad Ave, Las Vegas, NM 87701 (505) 425-8631
---
NM-518, Mora, NM 87732 (575) 387-6072
---
100 Clayton Road, Raton, NM 87740, United States (575) 445-3689 ratonchamber@ratonnm.us
---
VISITOR CENTER 104 N. Lincoln Ave. Cimarron, NM 87714 (575)376-2417 cimarronnm@gmail.com
---
PO Box 323 – Springer New Mexico 87747
---
284 E Therma Drive Eagle Nest, NM 87718 575-377-2420 info@eaglenestchamber.org
---
3407 Mountain View Blvd. Angel Fire, NM 87710 575-377-6353
---
1085 Blue Hole Rd, Santa Rosa, NM 88435 (575) 472-3763
---
P.O. Box 124 Rainsville, New Mexico, 87736 (505) 429- 6443
---
516 Maxwell Avenue, Springer, NM 87747 (575) 483-5009
---
213 South 4th Street Santa Rosa, NM 88435 (575) 472-1400
---
P.O. Box 397 Mora, NM 8732 (575) 387-3143
---
423 Iron Ave. SW Albuquerque, NM 87102 (505)-243-3196 or 866-873-6746