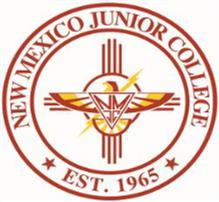 ---
NEW MEXICO JUNIOR COLLEGE SMALL BUSINESS DEVELOPMENT CENTER
1 Thunderbird Circle
Hobbs, NM 88240
P: (575) 492-4700
Monday through Friday, 8:00 a.m. to 5:00 p.m.
NEW MEXICO JUNIOR COLLEGE SMALL BUSINESS DEVELOPMENT CENTER
Located on the campus of New Mexico Junior College in the Larry Hanna Training and Outreach Facility at 5317 N Lovington Hwy, the Small Business Development Center is the leader in providing quality small business assistance in Lea County. We want to ensure that you get all the help you need to prosper in today's competitive environment. Whether you are just getting started, expanding, or already established in the communities of Lea County, we're here to help you every step of the way.
---
STAFF
Brandon E. Hunt, Center Director bhunt@nmjc.edu
Leslie Everson, Business Advisor leverson@nmjc.edu
---
LOCAL RESOURCE PARTNERS
575-397-9200
---
575-397-3202
---
575-393-1030
---
575-397-2039
---
575-396-5311
---
575-394-2755
---
575-398-4633
---
575-395-2620
---
505-243-3196
---